Password:  We aren't supposed to post it, so ask your teacher or the librarian.
Here's a hint:  If you were at a game or rally, what word is spelled in the Chieftain spellout?
_ _ _ _ _ _

(Most databases don't ask for a user name, but they are listed below the link for those that require one.)
Resources in Context
Resources in Context provides access to reference books, national newspapers and magazines, academic journal articles, audio and video files, statistics, and much more. One-stop shopping for credible resources in all subject areas!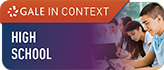 Gale Virtual Reference Library
 GVRL gives you access to eBooks on various topics in history, science, business, the arts, etc. .
Power Search
Power Search allows you to enter your search term to search the above GALE databases all at once.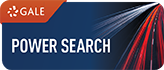 User Name:  clark5  
User name: clark  
Math 24/7
Practical Applications for the Math Concepts you use in school
10 volumes

User name: clark